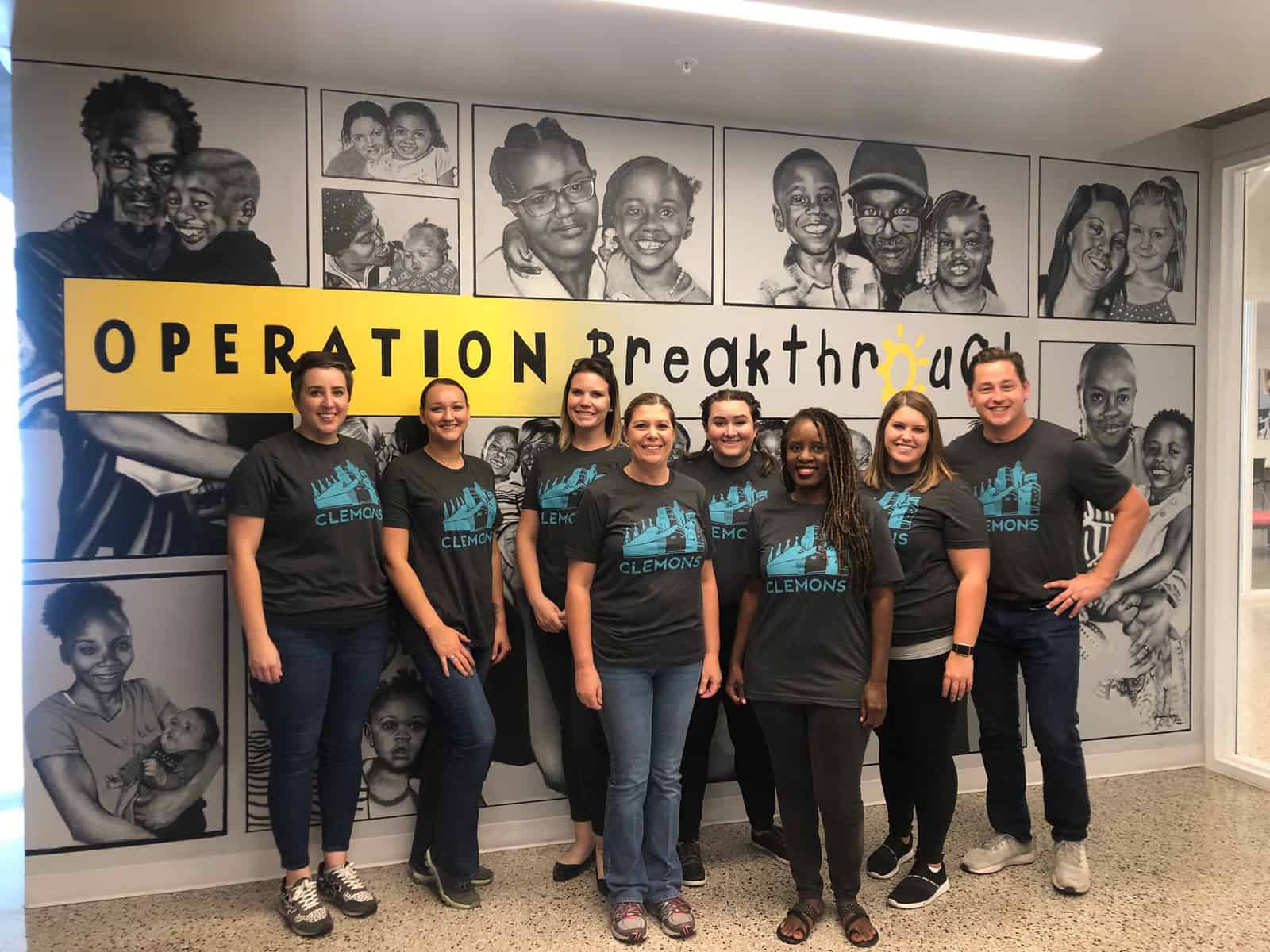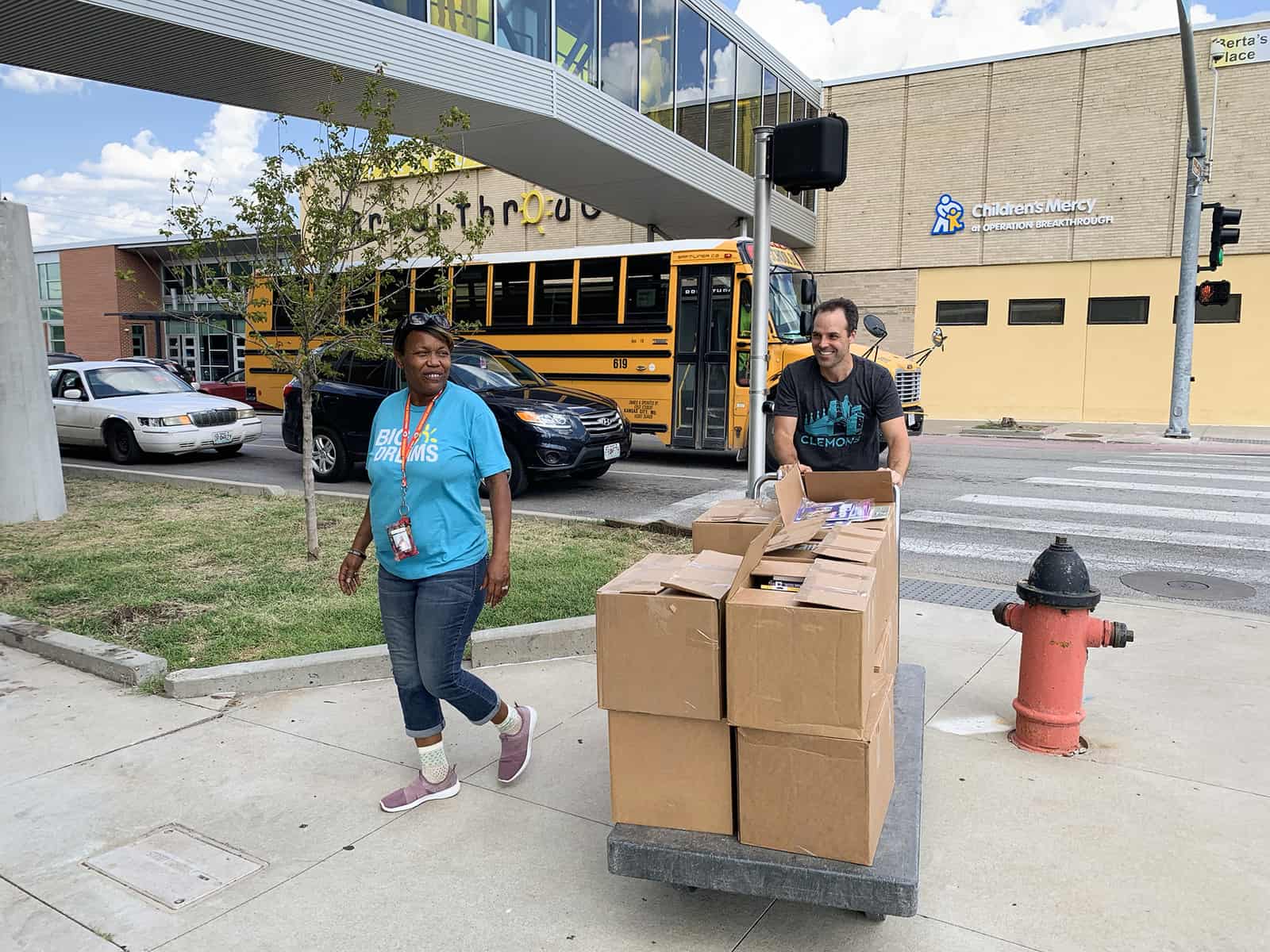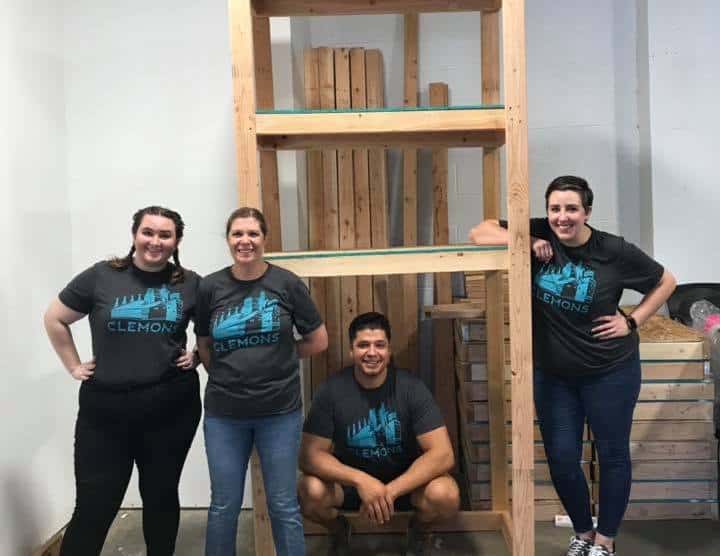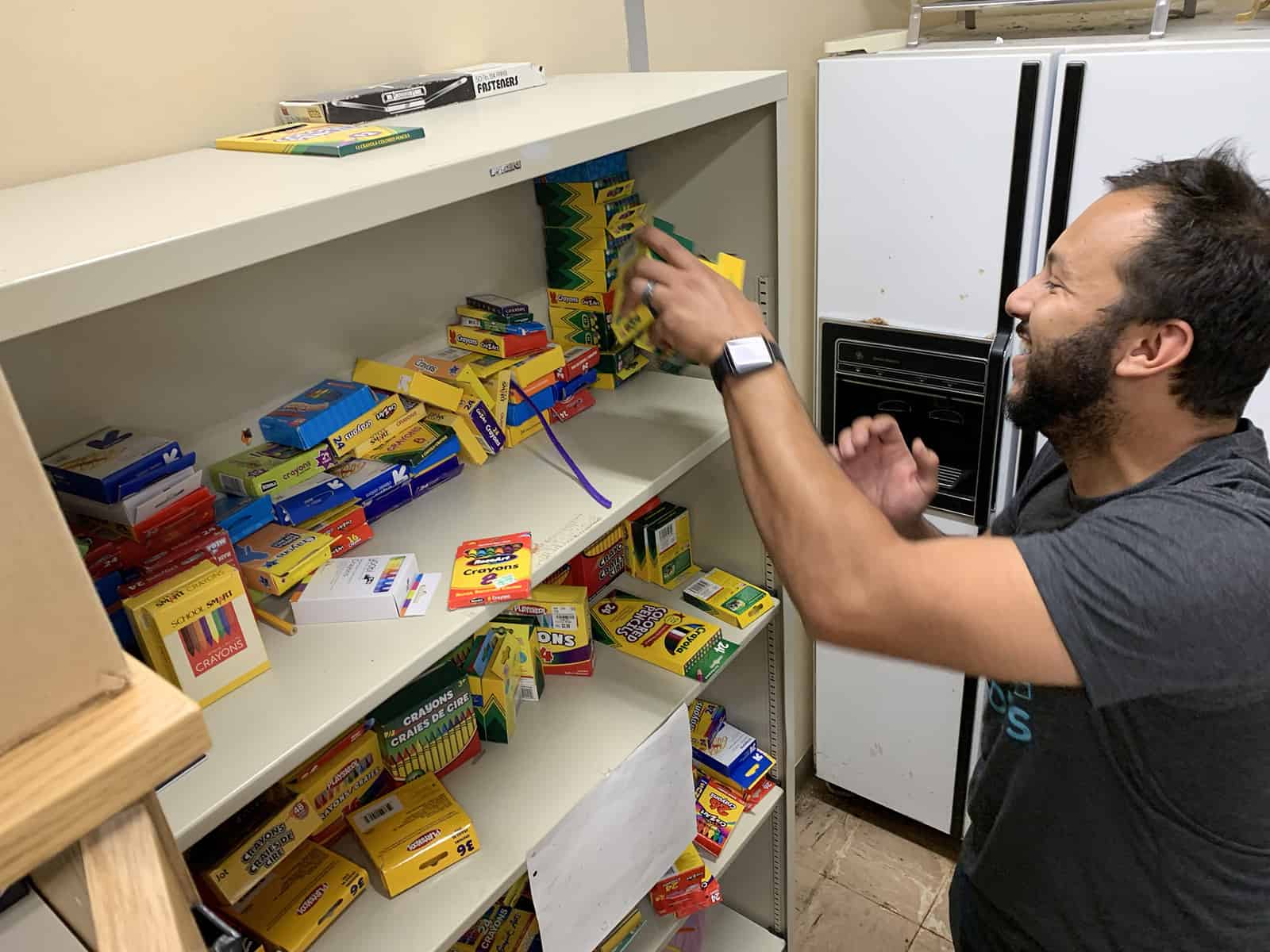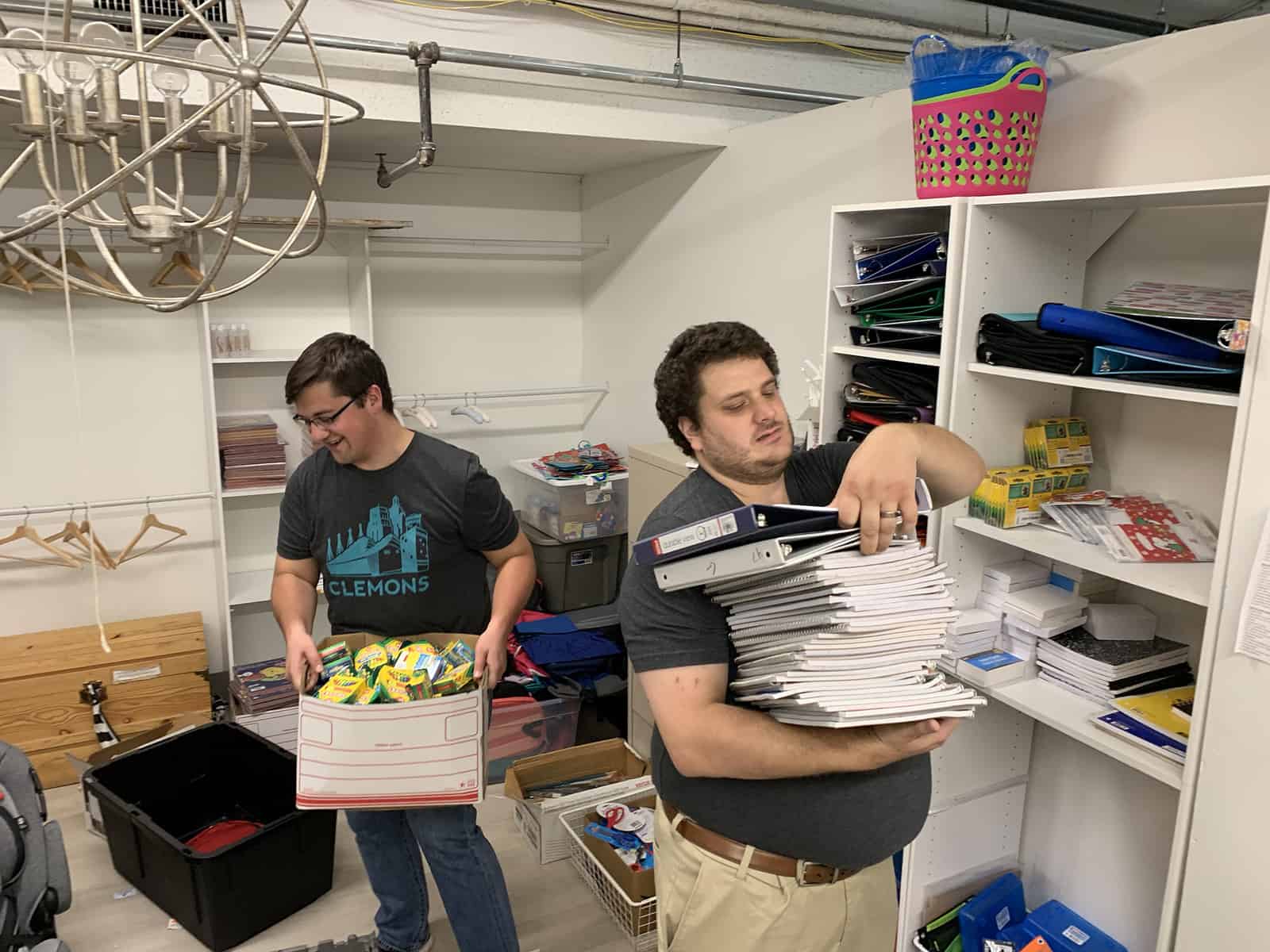 Clemons born and raised in Midtown Kansas City. That's why we decided to celebrate our 13th birthday last week by giving back to our community. On September 18th, our team donated time and resources to two local organizations doing vital work: Operation Breakthrough and Thelma's Kitchen.
Operation Breakthrough provides a safe, loving and educational environment for children in poverty and empowers their families through advocacy, emergency aid, and education.
Thelma's Kitchen, an initiative of Reconciliation Services, is the first donate-what-you-can cafe in Kansas City. They strive to meet the needs for affordable food access and to gather people together for vibrant community life.
To show our appreciation for the work these two organizations are doing, our team came together last Wednesday in three separate volunteer shifts between the two organizations.
The groups who volunteered at Operation Breakthrough helped build shelves to store large item donations, organized donations, and prepared classroom materials. Those who spent the day at Thelma's Kitchen greeted guests, washed dishes, and served everyone with smiling faces.
In addition to donating our time, we collected gifts to help Operation Breakthrough complete their Parent Conference Room.
To make the space feel more like the parents' own, Clemons donated a mini-fridge, coffee maker, and coffee grinder; Freedom Interiors donated a credenza; and four local roasters—Monarch Coffee, Blip Roasters, Oddly Correct, and Messenger Coffee Co.—donated a month's worth of coffee each, setting the parents up for delicious, locally roasted coffee going into 2020.
The final gift we donated was a sign featuring the Operation Breakthrough Parents Group mission statement, written by the parents themselves:
On this journey we build connections with each other, our families, and our community. We are stronger together.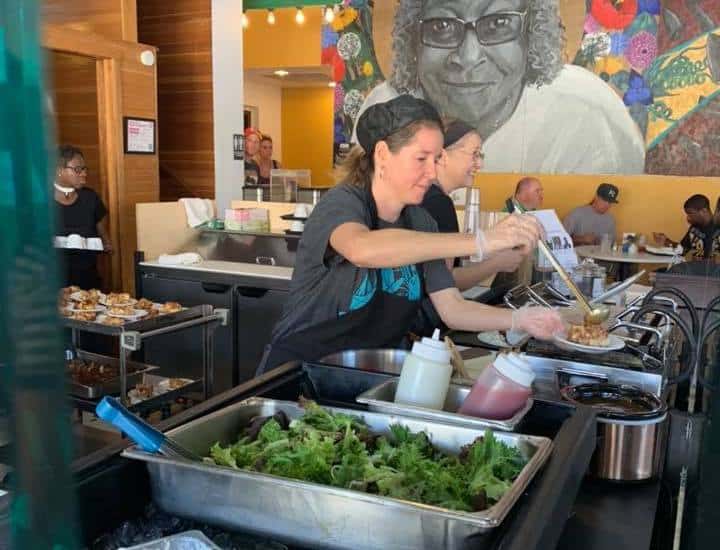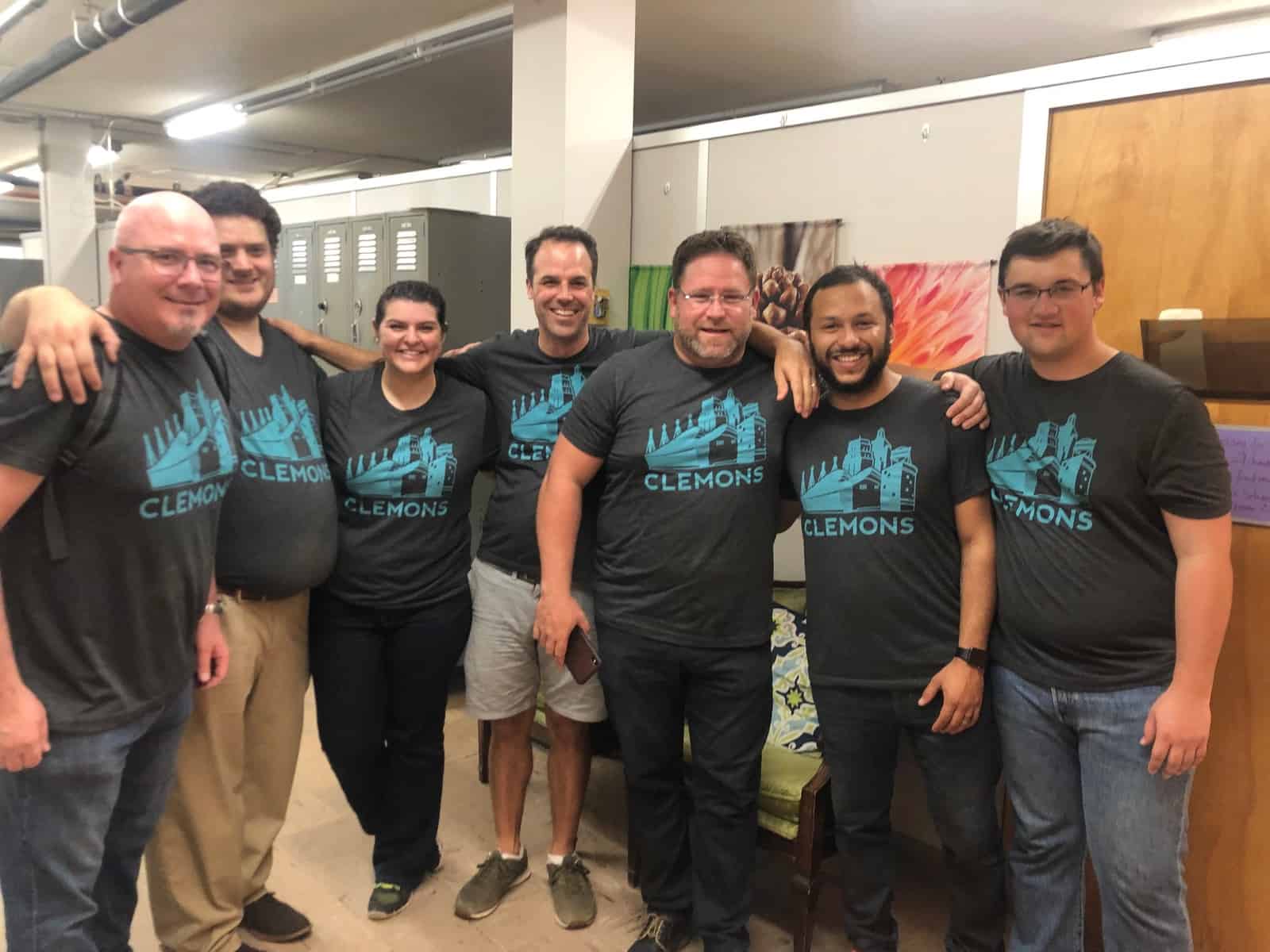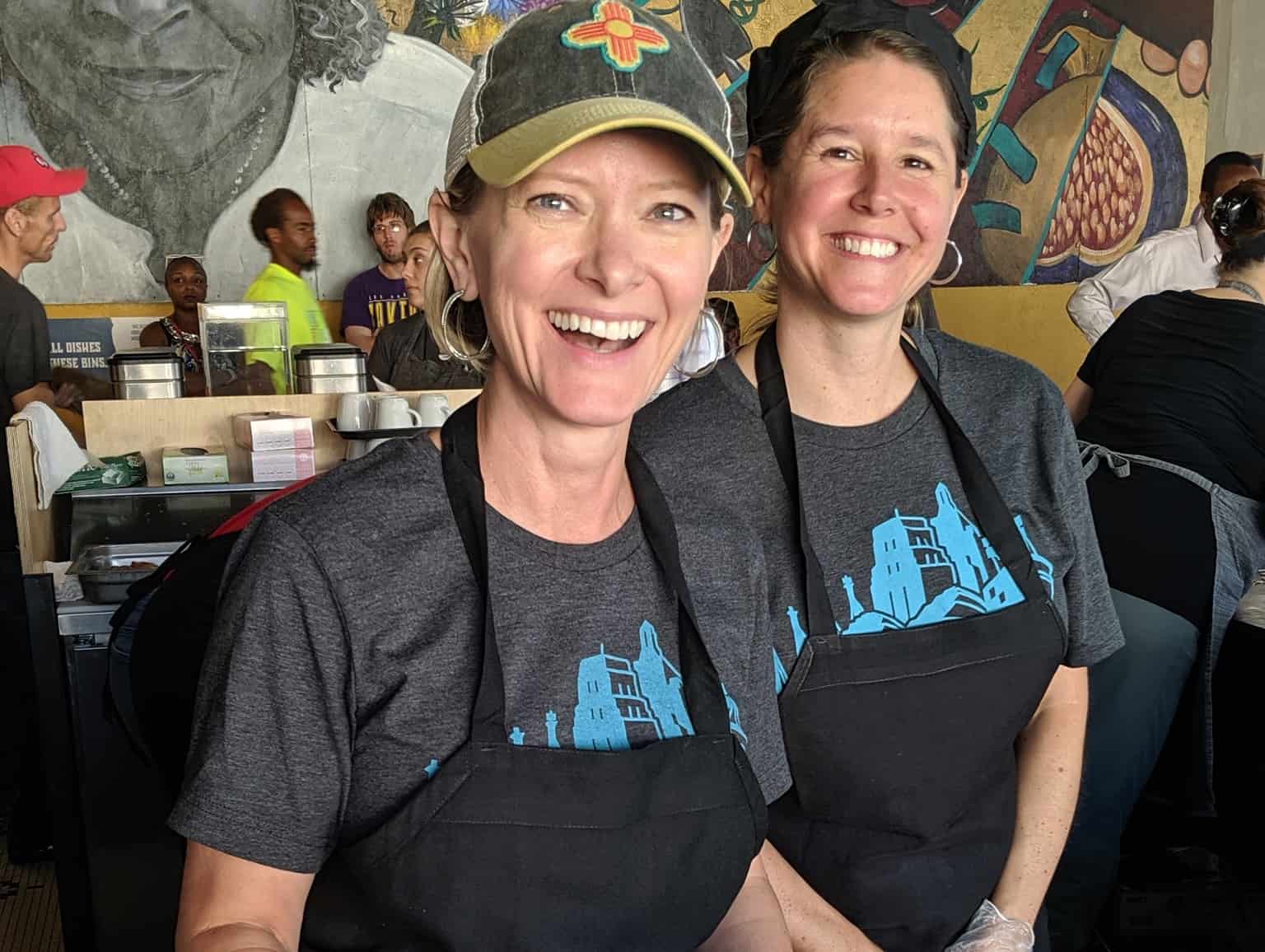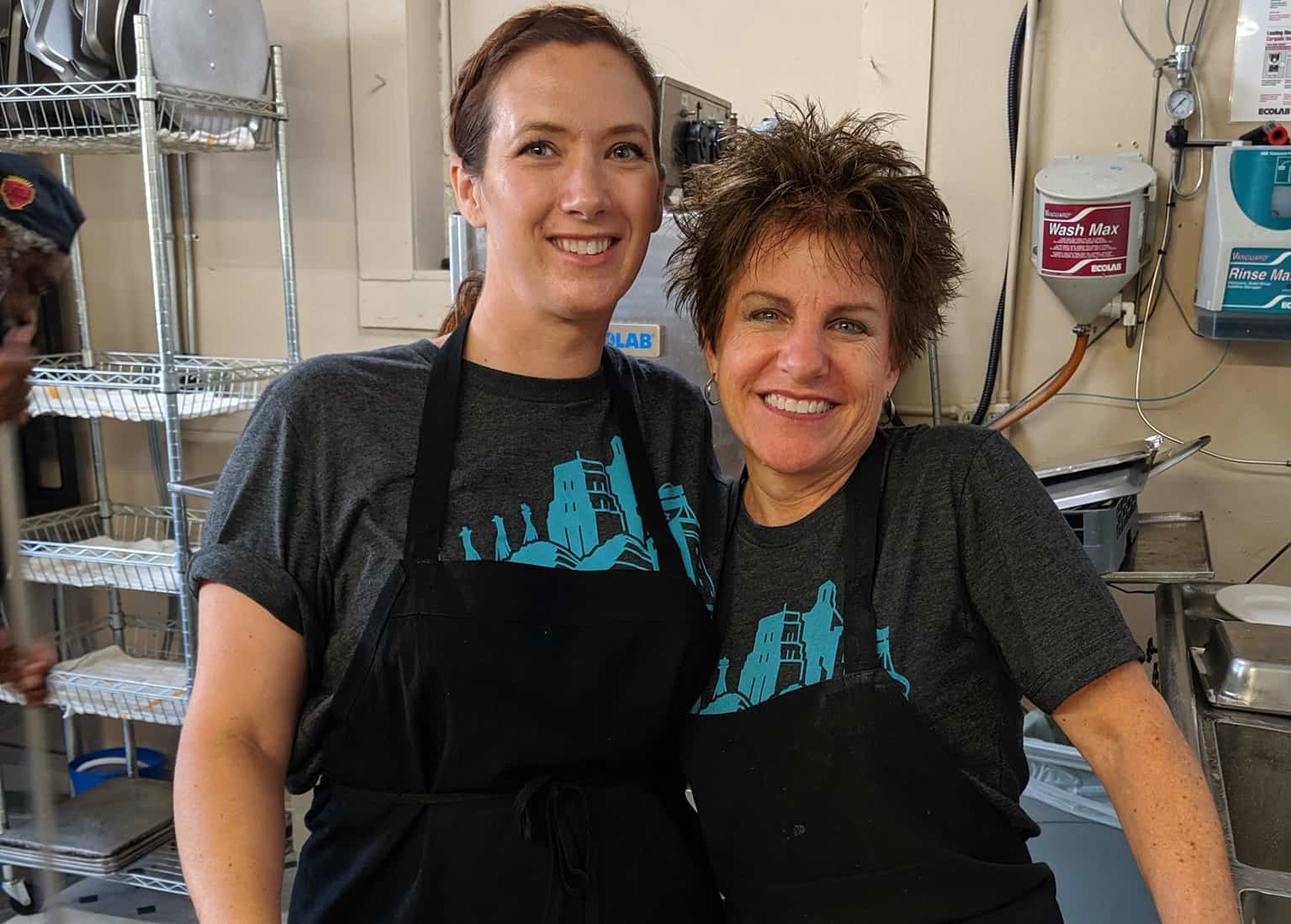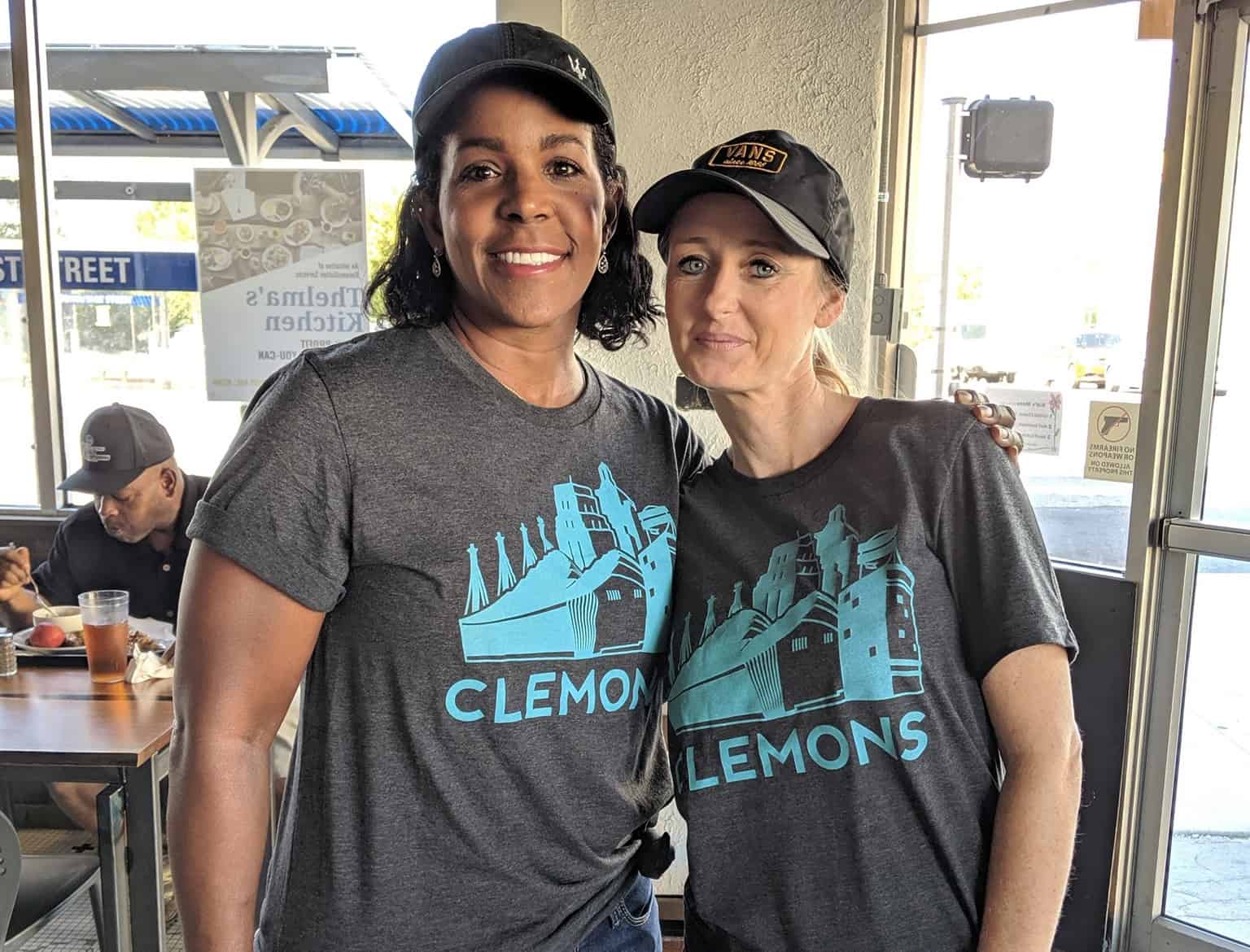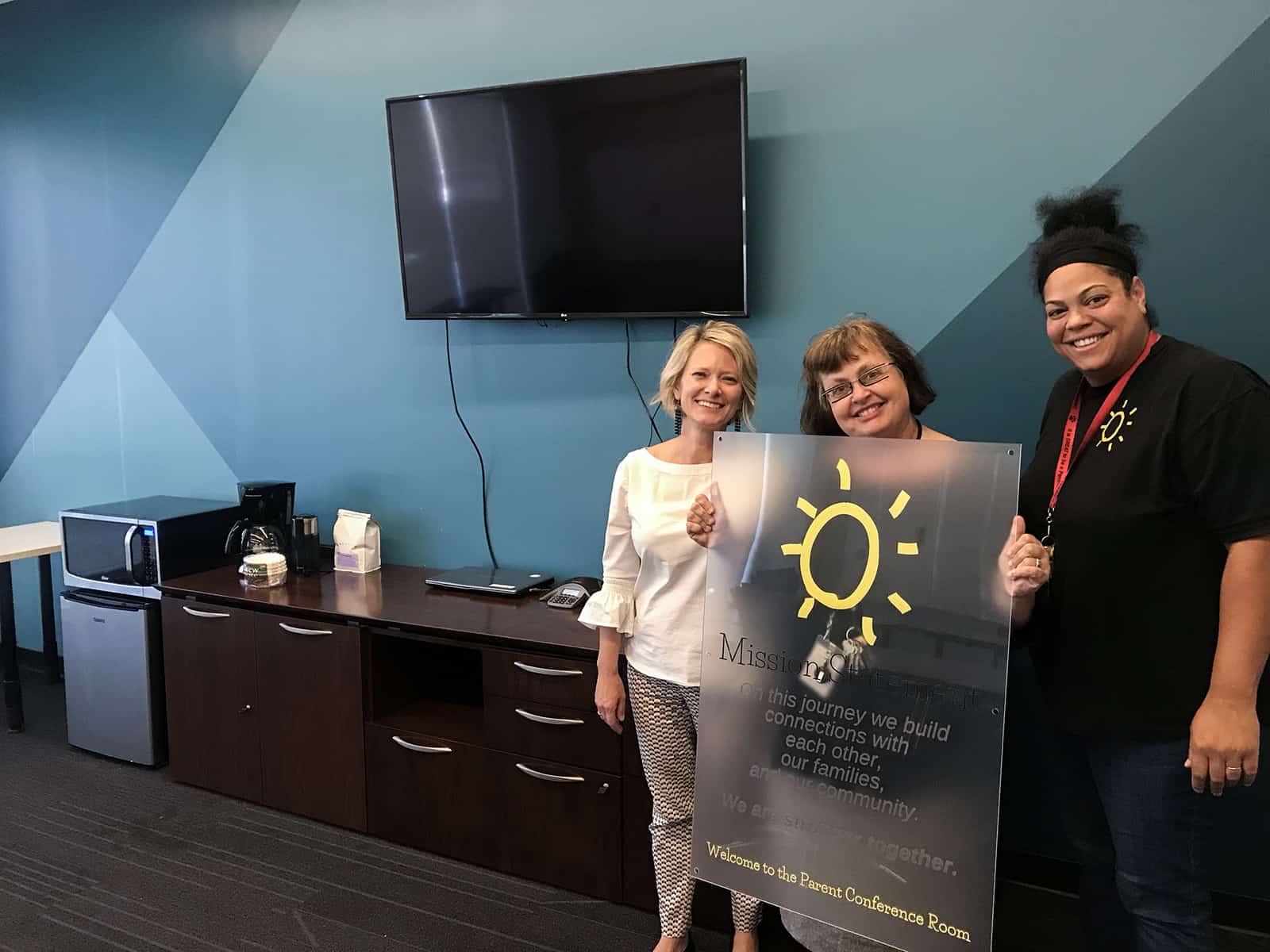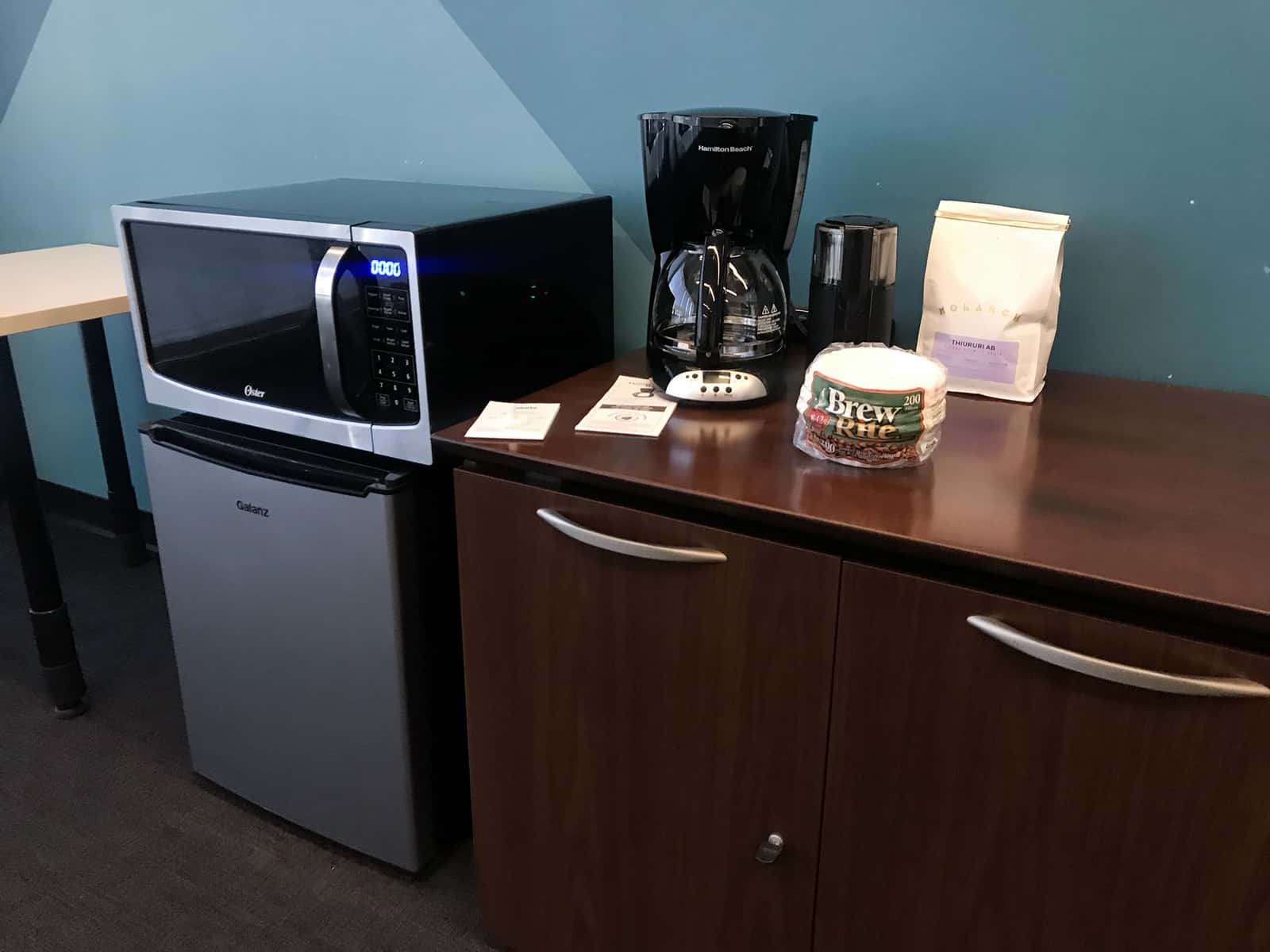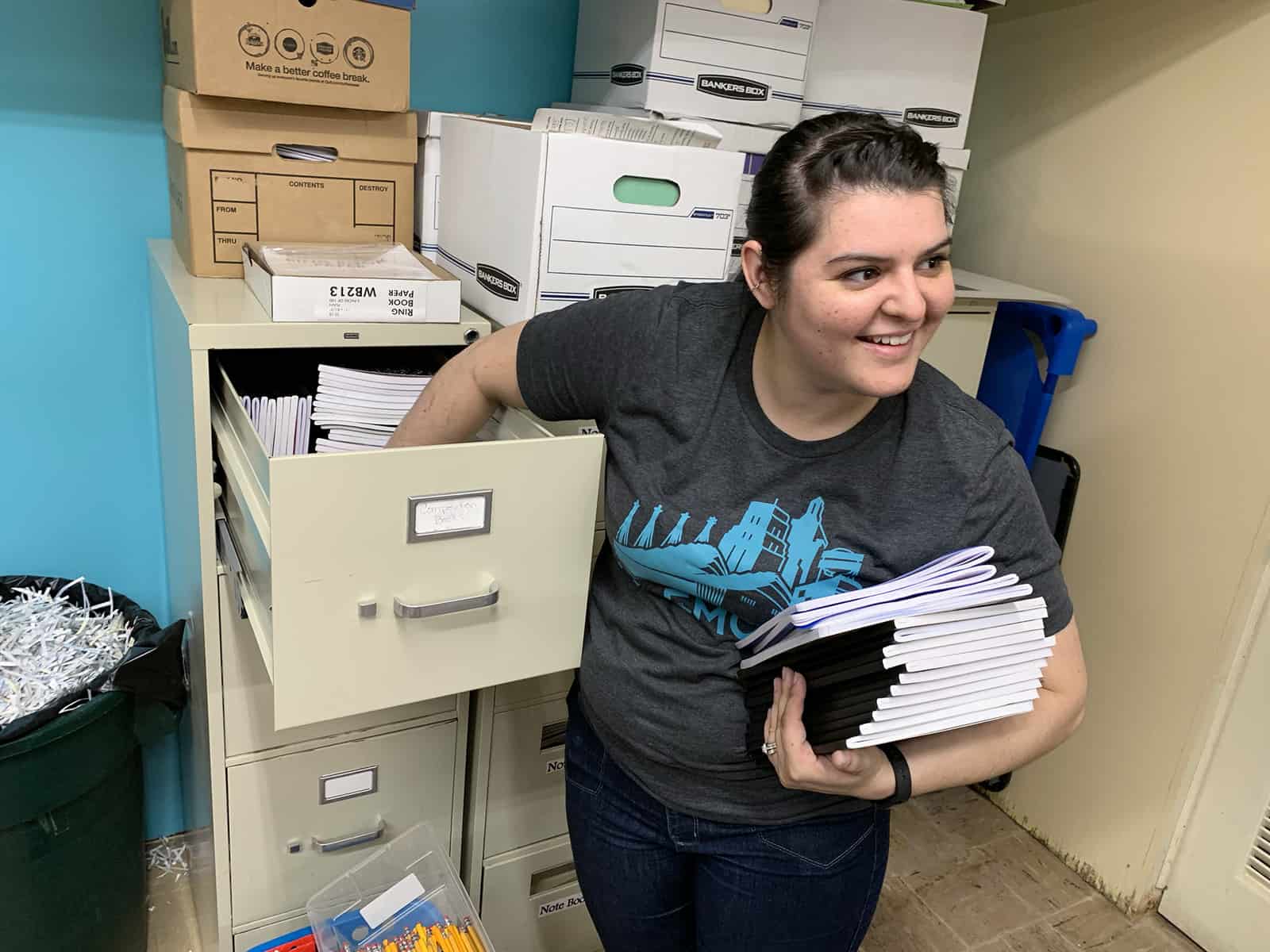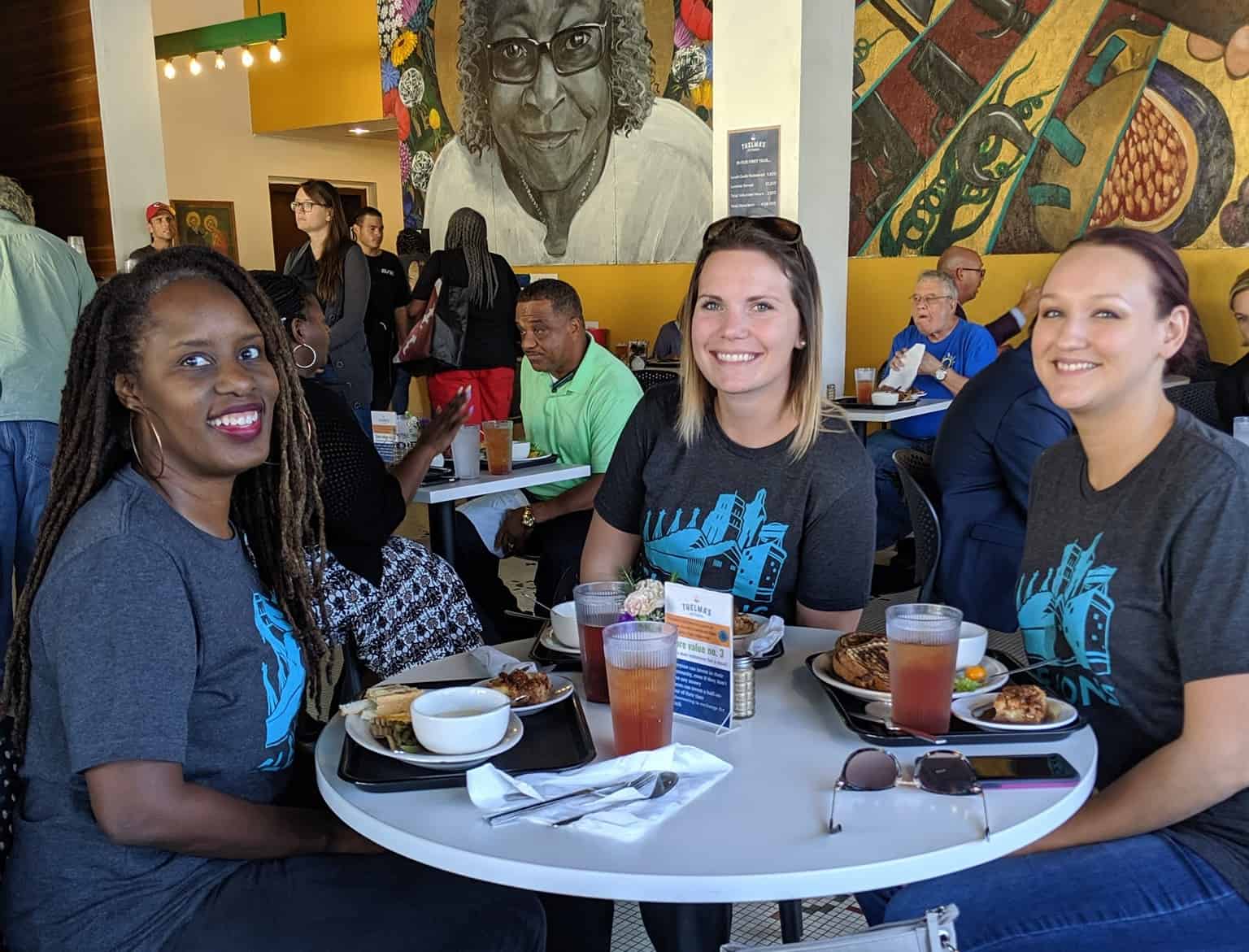 We are so glad to have had this opportunity. Operation Breakthrough and Thelma's Kitchen are two extraordinary organizations, and the opportunity to serve alongside them for a day was impactful to our entire team.
Not only did we have our Kansas City team celebrate the day by giving back, but our Marketing Assistant Holly Edwards, who is based out of Alabama, volunteered her time at a local animal shelter. We're proud to have a culture of giving at Clemons, both in Kansas City and beyond.
Here's to another great year!