Vibe KC, a salon owned by Brittney Booth, is the new tenant of the historic House of Flowers building at 601 E 31st St. Neighbor to Sol Cantina, The Cherry Pit Collective, and Mayweather Boxing, VibeKC opened its doors on Martini Corner this summer after Clemons agent Monica Enloe helped Brittney close the lease.
Growing up in Emporia, Kansas, Brittney loved getting her hair done and being in the salon. After high school, she decided to pursue cosmetology school and hasn't looked back.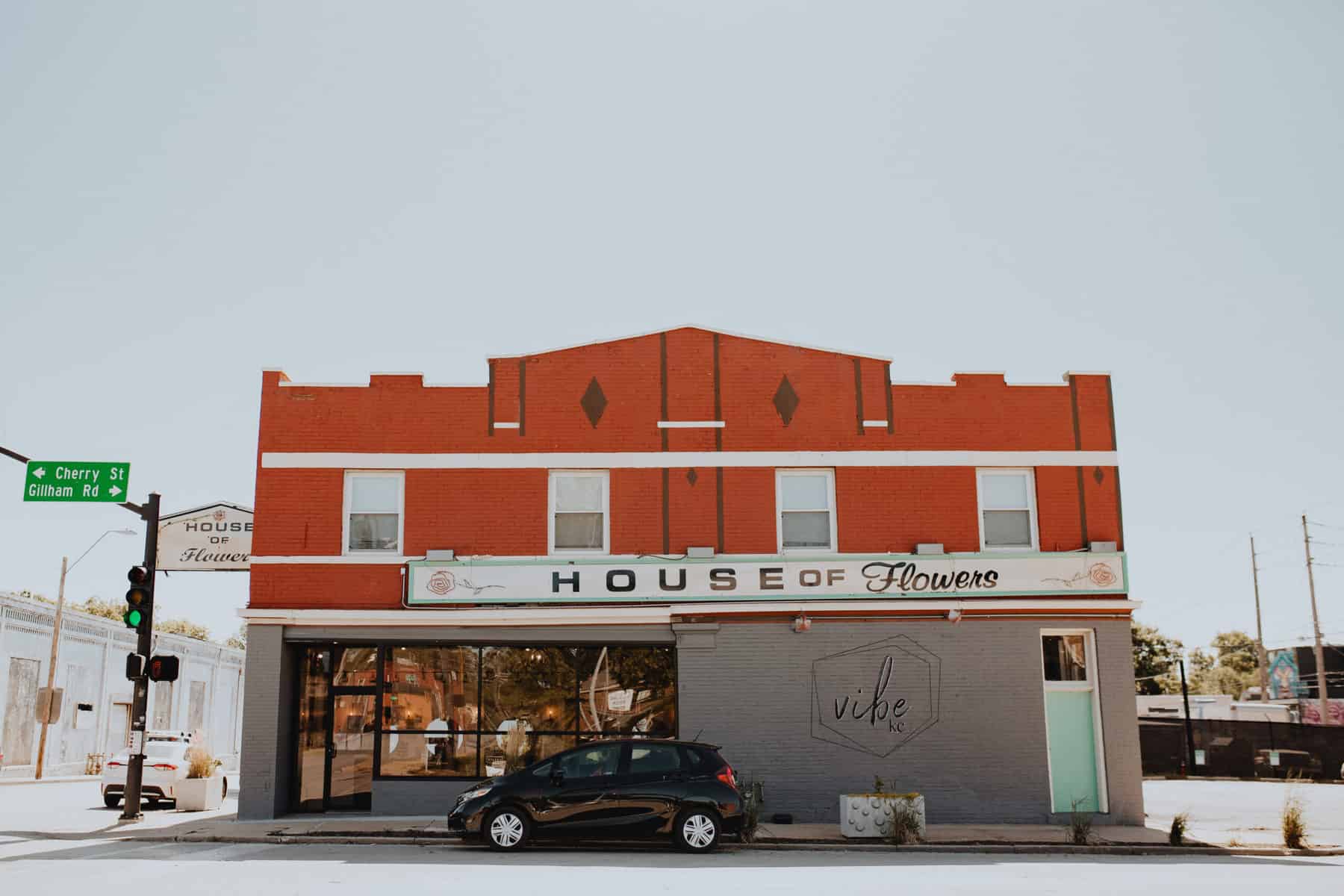 Vibe KC is located in the historic House of Flowers building in Kansas City
Brittney has a passion for making people feel good inside and out and works diligently at perfecting her craft. She understands that her industry is ever-changing, so she strives learn from her peers to continually be inspired.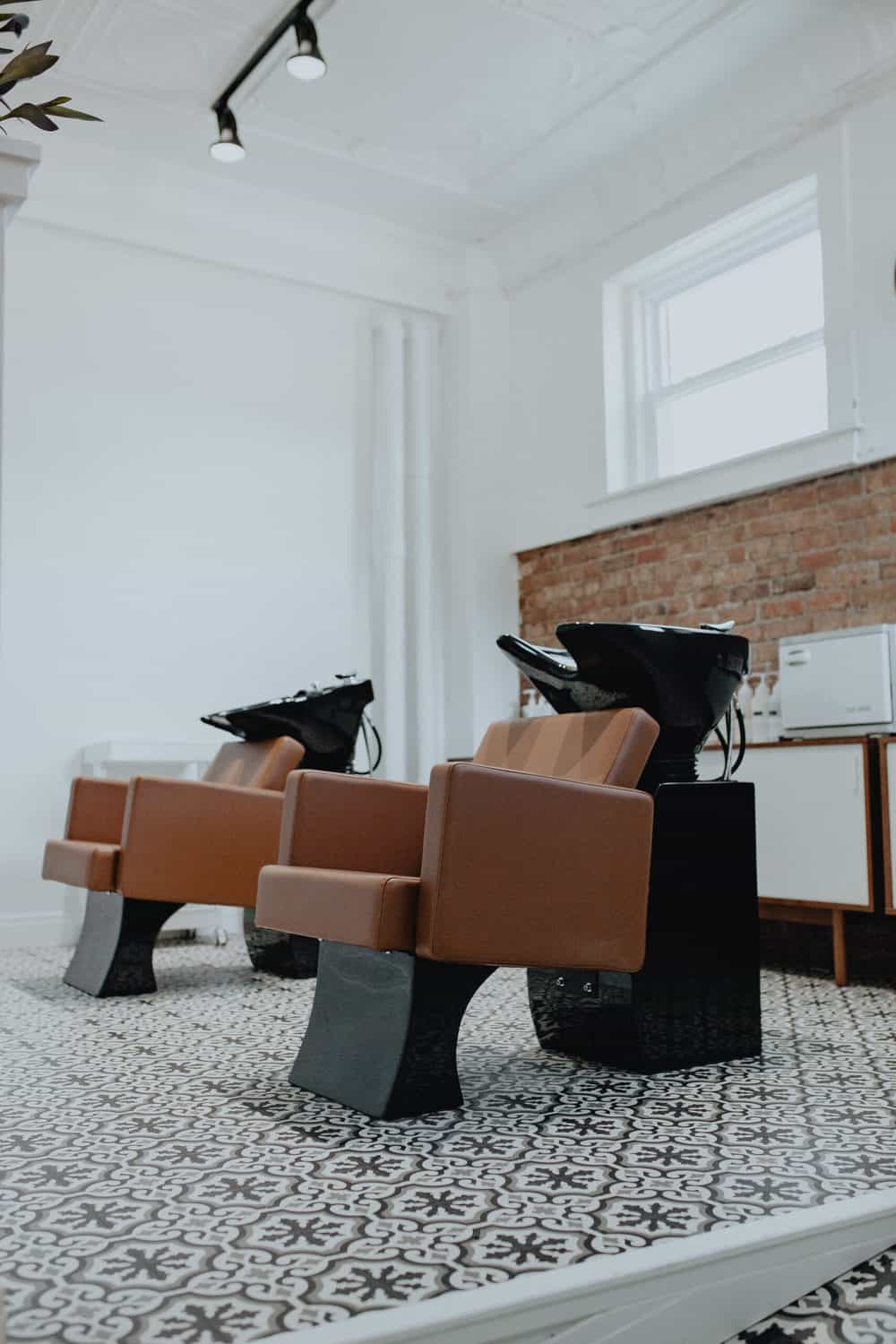 How did you get started in the cosmetology business in Kansas City?
I moved to Kansas City from Lawrence about 4 years ago. I loved living in the quirky town of Lawrence but knew there was more opportunity for me in Kansas City. Kansas City has so many little hidden gems, and I wanted to be a part of that. A little over 2 years ago, I found my current business coach. She coaches hairstylists to work their dream schedule, have their dream clients, and live an abundant life. Once I dove deeper into her coaching, I knew ownership was where I was being led to.
If you have one piece of advice for an entrepreneur just starting out, what would it be?
If I could give one piece of advice for an entrepreneur just starting out it would be to never stop learning, and do your research. There is always something to absorb, and you never want to be the smartest person in the room. Stay humble!
What made you choose your location at House of Flowers?
When I stumbled upon the House of Flowers location, for some reason it felt like it was just meant to be. A coworker at the time needed a ride home from work, and she lived in the neighborhood. She pointed the space out to me, unknowing that I was looking for real estate. This space literally checked every box in my dream salon list. Great parking, all the windows with the amazing natural lighting, a huge break room, all the character of a historic building, and HUGE bonus – it was previously a salon! I really hit the jackpot!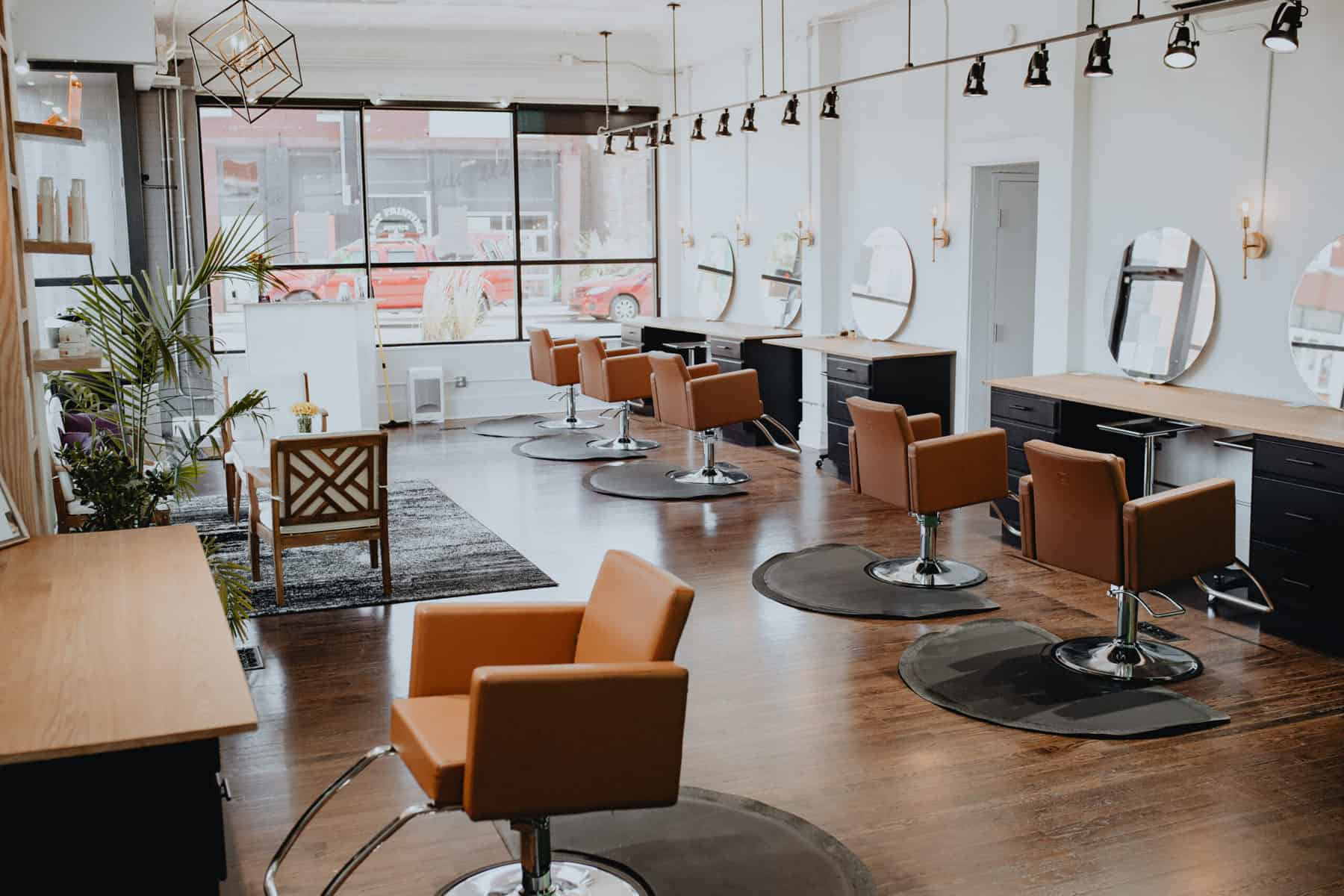 Where do you hope to be in 4 years?
Four years from now, I hope that my salon is thriving with the most amazing team. I want Vibe KC to be known as a place to come to feel welcome and taken care of. I want to be a part of the community and give back as much as we can. We hope to hold quarterly events to help educate the clients on how to style and care for their hair.
What sets Vibe KC apart from other Hair Salons?
I want Vibe to be a cozy salon where every single person that walks through the door feels welcome and like family. Walking into a salon can be intimidating, and I want to be able to ease every guests' mind the minute they enter the building. There's just something about that small town feel that I want to bring to the city. I want to create culture within my team. When a tribe of men and women can work collectively while running their own business individually, that speaks volumes. I know its cliché, but teamwork really does make the dream work.
What should we know about you as a stylist?
I specialize in brunette balayage and lived-in looks. These days a low maintenance look is key. With all the unknowns, we want our guests' hair to grow out flawlessly, allowing them to go a little longer in between each visit. Most of the time brunettes think the only option for their hair is a one-dimensional look or the only other alternative of a full foil. I have spent the last year really studying brunette hair color. I love creating dimension in dark hair. There are so many options and I have SO many tricks up my sleeve. I want to give you a color that is going to compliment your skin tone and really make your eyes POP! We are always accepting new guests at Vibe and would love to give you the hair of your dreams!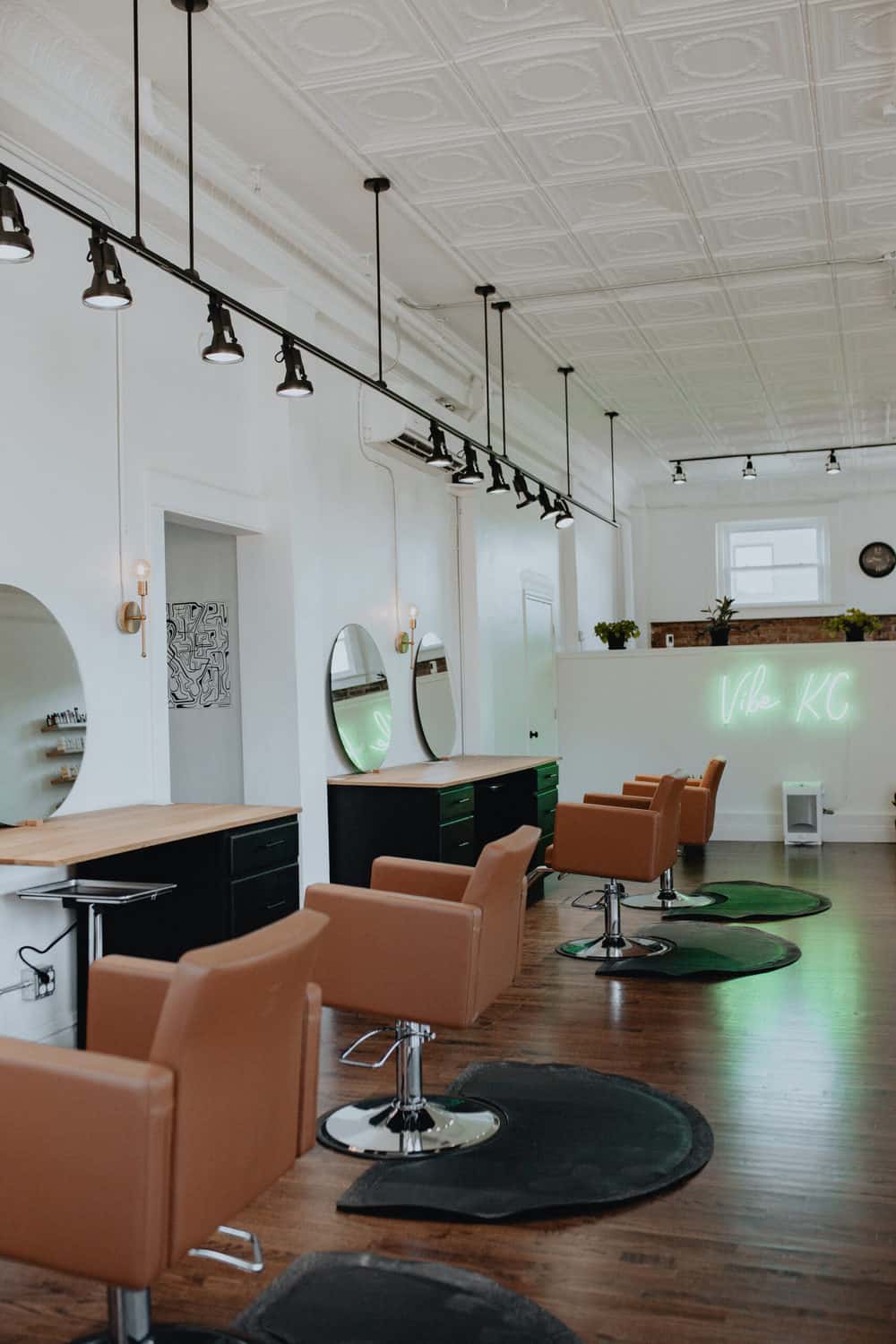 The beautifully renovated House of Flowers space is a reason to visit Vibe KC in itself, but Brittney and her team at Vibe KC have already seen tremendous success accompany their natural talent, small-town hospitality, and ever-learning attitude. Check out Brittney and the rest of the Vibe KC stylists on Instagram at @Vibe_KC. Congratulations, Brittney — the Clemons team is thrilled to see the splash you've already made here in Kansas City!