We're proud of our team members, and we want everyone else to know how great they are. That's why each month we talk with one of our employees to let them share how they shine in their role. This month, we're talking with Marketing Coordinator Melissa Wharton.
What's been your most exciting project recently?
Most recently, the marketing team has put together a review of our marketing efforts over the last couple years and a strategy for moving forward. Right now we're focusing on how we can grow our endeavors as it concerns property management and construction. I'm working with the construction department to start a regular newsletter showcasing the progress on our projects, which is something I think will be really engaging!
How do you utilize our core values in your role?
Because I work with each of the departments across Clemons, I get to use our core values in a lot of different ways. I collaborate with different people within our departments to come up with the best possible strategy for whatever project we're working on. Flexibility comes into play because sometimes we need some piece of collateral really quickly, or other times we need to hold off on projects that I may be excited to get going, but it's just not time for them yet. And because we're an in-house marketing team, I use a lot of resourcefulness to figure out the best solutions for our needs and use our team's strengths to get things done in unique ways.
What have been some highlights during your time with Clemons?
One would definitely be Holly Edwards, our other marketing gal, moving from Alabama to Kansas! Having her in town has not just been super fun but also exciting for our department. Another would be when, shortly after I joined Clemons, they let me send out a super ridiculous April Fool's Day email saying we'd purchased a lemon tree farm.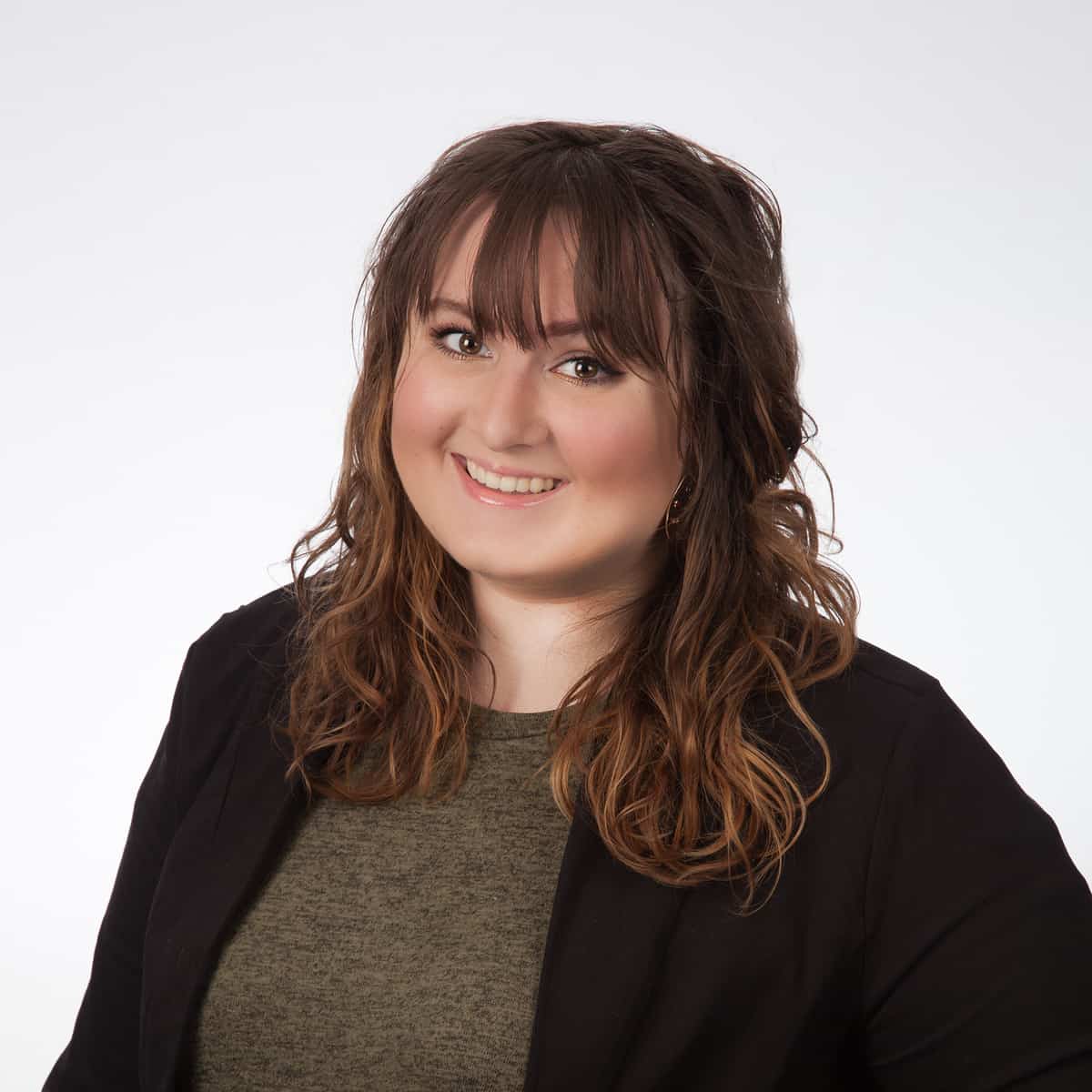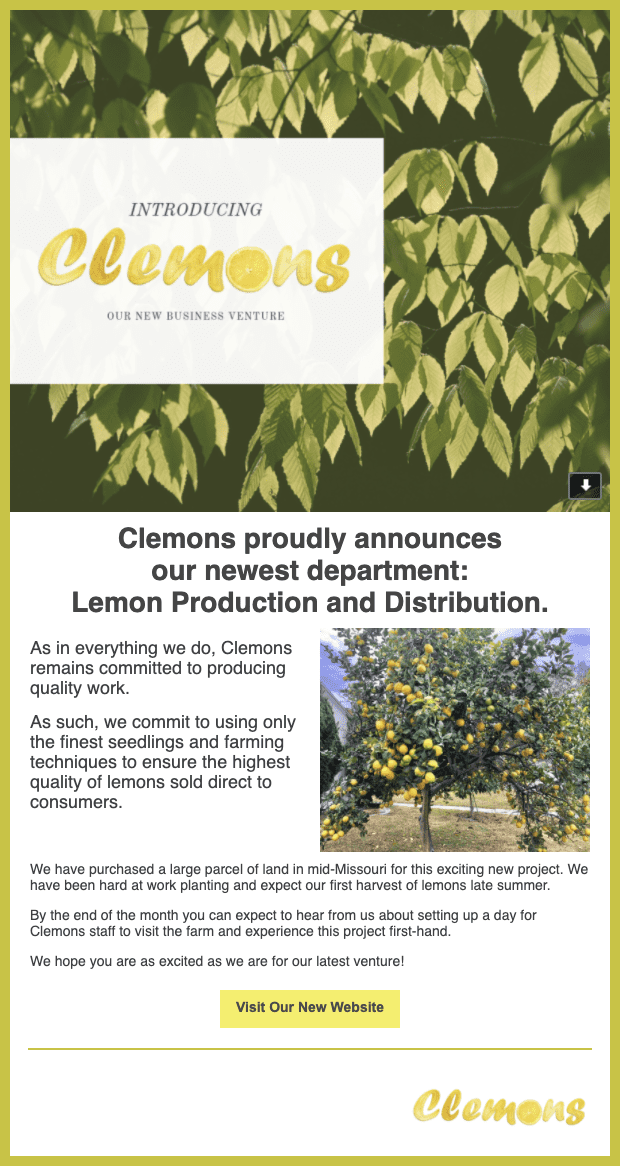 April Fools email from 2019