We're proud of our team members, and we want everyone else to know how great they are. That's why each month we talk with one of our employees to let them share how they shine in their role. This month, we're talking with Accounting Coordinator Johnathon Rowlette.
What's been your most exciting project recently?
Right now, my most exciting project is a project wherein I am working with the city on administering the MBE/WBE (Minority Business Enterprise and Women Business Enterprise) program for the job at the Helzberg Building. This program provides several benefits. First, it offsets the costs of the construction job with funding. Second, it enhances opportunities for minority and female business entrepreneurs. Third, by supporting business deals for minority and female business proprietors, our company is building goodwill not only with those companies but also with the community as a whole by contributing to the common value of inclusivity.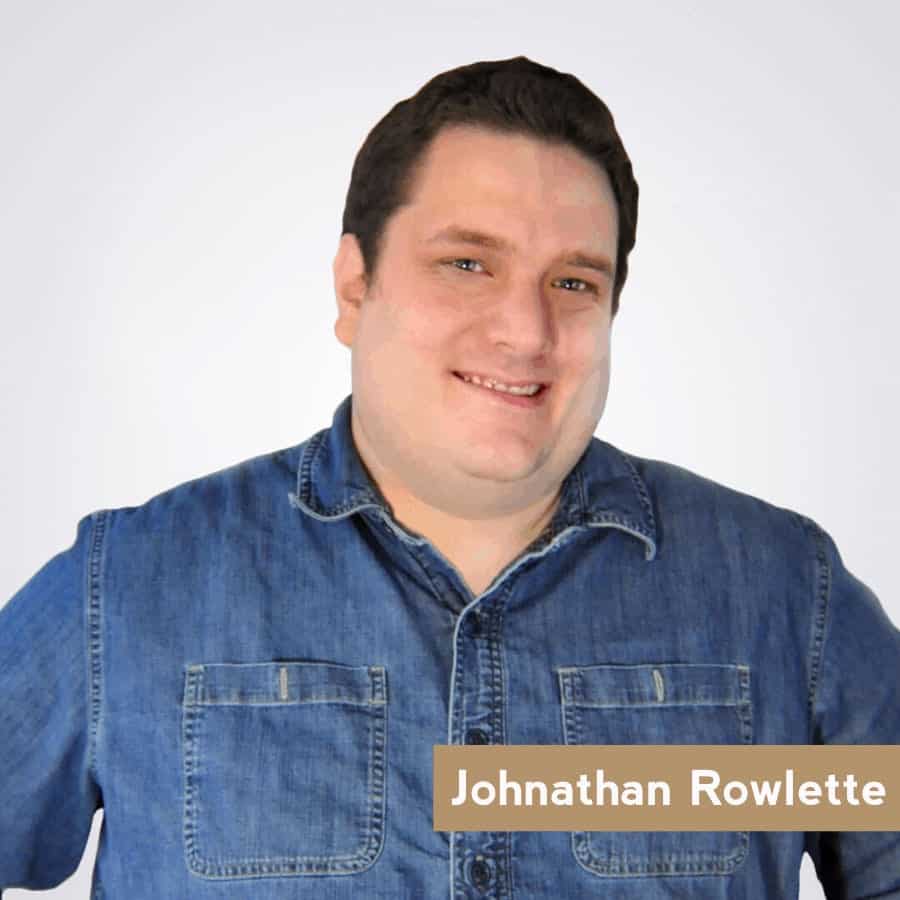 How do you utilize our core values in your role?
Collaboration — My accounting work is in construction, and construction is largely about coming together and working together. I contribute to the big-picture of approaching and handling millions of dollars in construction development deals by providing answers to inquiries, and our top decision-makers are able to use those answers for guidance as they continue to make their business decisions. As Dave Ramsey would say, people working for an organization have to play to win by working together as a team, because in business, there is a Super Bowl to win each day, and the championship is rarely won by accident!
Flexibility — In the numerous projects (big and small) for which I have provided administrative support, there have been frequent changes that I have to try to help our team navigate. Scopes of work change, budgets change, discoveries are made that may have been missed in due diligence but may need to be addressed notwithstanding, banks that may finance projects can change their processes for funding draws over time, vendors can run into issues in the process of contracting them to fulfill tasks in the project, and more. As I have grown in my role, I have tried to become more flexible by going beyond my own perspective and putting myself into the shoes of other parties. It is not always easy, but it is worth doing, and you can see that in the end results!
Resourcefulness — Oftentimes, stakeholders will come to me with questions that may go beyond just running a single report in a computer software program and sending it to them. Sometimes, I have to get into the weeds and be resourceful to find specific answers to those questions that are deeper than that (and construction projects can be very complicated with numerous scopes on various categories of work done by many different vendors at many different budgetary price points). In instances in which there is ambiguity, I strive to express to the stakeholders the existence of such ambiguity, while at the same time, I try to provide my best professional accounting judgment in light of that uncertainty.
What have been some highlights during your time with Clemons?
I helped to procure the digital signature software Esign Genie, which cost much less than many of its competitors (eventually our corporate admin personnel subscribed to the program, and I provide regular guidance on using that program as needed).
When Eddie came to lead our department, I quickly helped in getting him up to speed, and in the process, I built a strong collegiality with him. Once Eddie got up to speed, there have been changes over time that he has implemented that I have helped to support (changes including standardizing contracts and purchase orders, using project dashboards, using folders on shared drives to store information at organized places for retrieval, et cetera).
I got trained and certified as a Missouri notary public, which I have used to help Audrey and Eddie complete paperwork for the company.
At a time when a couple employees in our office came down with COVID-19, I helped to fill in for a few of them. Obviously, that was a challenging period of time for our company, and so I was happy to help ensure the continuity of operations nonetheless by keeping vendors paid!
In my tenure with the company, I have helped to provide administrative support for two different office moves.
Be sure to say hi to Johnathon next time you see him and thank him for his great work!