The Netherland and The Monarch
Historic Mixed-Use
In 2018, Clemons assisted our client, Exact Partners, in the acquisition, development, operation, and lease-up of a $15M+ project. These two buildings are located along the booming Main Street corridor and Clemons was involved in every step of the way.
Phase 1: Clemons Brokerage team pitched two old, run-down buildings to Exact Partners and negotiated the purchase of both The Historic Monarch & Netherland buildings at 39th & Main.
Phase 2: Clemons Property Management team developed an operating plan and leased the Multifamily units in both buildings to 97% occupancy in record time.
Phase 3: Clemons Commercial Leasing team negotiated 6 leases to fully occupy all commercial and retail storefronts. This included a carefully curated salon suites concept, creative office space, and upscale restaurant and rooftop bar.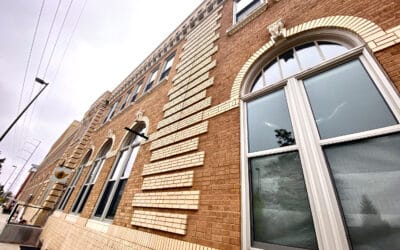 The Wonder Shops & Flats Historic Mixed-Use The Wonder Shops & Flats, owned by Exact Partners, is a mixed-use historic building in the Midtown corridor along Troost Ave. Clemons started the commercial leasing of the building in 2019 and it...