For this month's spotlight, we chatted with the owners of Summit Grill, Domhnall Molloy and Andy Lock, who have more than 40 years of combined restaurant experience. Opening their first location in Lee's Summit in 2012, they continued on to the historic Waldo neighborhood of Kansas City in 2014 to open their second location. With their third location recently opened in Gladstone, we thought it would be the perfect time to feature the success of this dynamic duo and what drives them to keep providing fantastic culinary cuisine in the Kansas City metro.
How did you get started in the restaurant business in Kansas City? We worked for McCormick and Schmick's on the Country Club Plaza for many years. Molloy started as an hourly line cook and we both worked our way up eventually leaving that company as a Regional Chef (Molloy) and Regional Manager (Lock) in 2012. When the opportunity to open Summit Grill in Lee's Summit in 2012 came about, we jumped at it.
What made you choose Gladstone for your newest location? We felt very comfortable working with the City of Gladstone to make this deal work for everyone. We felt that the area was under-filled with higher-end restaurant concepts and loved the central location Gladstone provides for the Northland.
What makes Summit Grill a leader in the KC Restaurant Market? We believe the consistency of our food and service always helps define us in the market. We also believe that our commitment to the Kansas City communities we serve and being able to deliver new concepts to areas that need more quality restaurants has helped us become a leader within this market.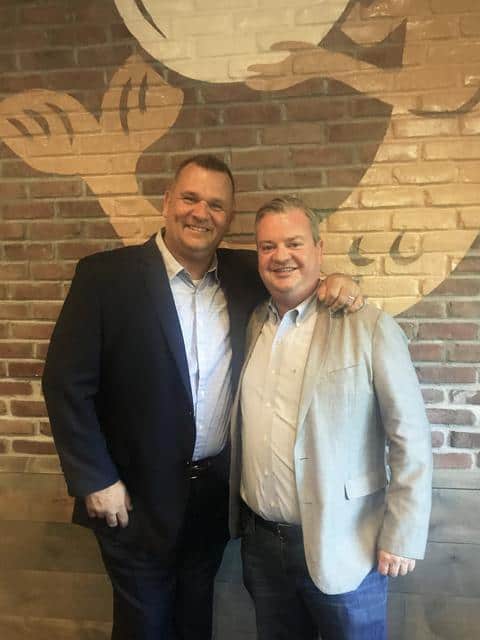 Summit Grill is growing leaps and bounds, but Molloy and Lock haven't forgotten that success is in the details and their employees. We encourage everyone to stop by one of their three Kansas City locations for daily Happy Hours (3-6pm), Monday Brunch at their Waldo location, and an appetizing lunch menu with their featured 10 under $10. You won't be disappointed with a trip to Summit Grill to experience a little taste of this local Kansas City success!
For more information about locations, hours, and menu, please visit their website at www.summitgrillkc.com or their Facebook Page at https://www.facebook.com/SummitGrillKC/.